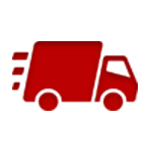 DELIVERY AVAILABLE ( C/A )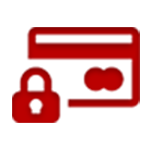 SECURED PAYMENT METHOD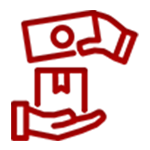 SPECIAL OFFERS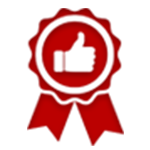 QUALITY PRODUCTS
රු

11,230.00 –

රු

13,550.00

Width :

24

-

28

-

30

රු

26,350.00 –

රු

53,635.00

Length :

72

-

75

-

78

Width :

36

-

42

-

48

-

54

-

60

-

72

රු

15,895.00 –

රු

33,150.00

Length :

72

-

75

-

78

Width :

36

-

42

-

48

-

54

-

60

-

72

රු

12,155.00 –

රු

15,215.00

Width :

24

-

28

-

30

රු

30,005.00 –

රු

61,625.00

Length :

72

-

75

-

78

Width :

36

-

42

-

48

-

54

-

60

-

72

රු

22,610.00 –

රු

46,240.00

Length :

72

-

75

-

78

Width :

36

-

42

-

48

-

54

-

60

-

72

රු

108,540.00 –

රු

289,560.00

Length :

72

-

75

-

78

-

84

Width :

36

-

42

-

48

-

54

-

60

-

72

-

75

-

78

-

84

රු

80,145.00 –

රු

214,890.00

Length :

72

-

75

-

78

-

84

Width :

36

-

42

-

48

-

54

-

60

-

72

-

75

-

78

-

84

රු

73,012.50 –

රු

164,917.50

Length :

72

-

75

-

78

-

84

Width :

36

-

42

-

48

-

54

-

60

-

72

-

75

-

78

-

84

රු

57,502.50 –

රු

159,885.00

Length :

72

-

75

-

78

-

84

Width :

36

-

42

-

48

-

54

-

60

-

72

-

75

-

78

-

84

රු

87,490.00 –

රු

233,805.00

Length :

72

-

75

-

78

-

84

Width :

36

-

42

-

48

-

54

-

60

-

72

-

75

-

78

-

84
රු

56,240.00 –

රු

156,750.00

Length :

72

-

75

-

78

-

84

Width :

36

-

42

-

48

-

54

-

60

-

72

-

75

-

78

-

84
WHAT OUR CUSTOMERS SAY

Excellent service by the Hants group, specially customer care by Vidushiya who handled everything from the beginning. She did a fantastic job! And of course, superb mattress, the Elegance. So so comfortable!!

Best place to buy regiform items and mattress….

A reputed supplier of mattress, regiform and related products.
Manufacturing facility for Hants products. Hants is popular among Sri Lankans for their spring mettresses.